Company Formation Agent Reviews
Starting a new business can be daunting, luckily there are now a number of services on hand to help. Take a look at our company formation agent reviews and find out what you get for your money.
Company Formation Comparison Table
How Our Ratings Work
We make it our business to remain up-to-date regarding developments in the company formation field. We regularly update our review, so you can rest assured you will be presented with current, accurate information.
Use our company formation agent reviews to gain valuable insights into 1st Formations, Companies Made Simple and Set Up A Company. Peruse our user-friendly online company formation comparison table. Explore the packages each company offers and the fees you can expect to pay. We also rate each company in terms of performance and service.
We make information relating to the three readily available to you, but we also suggest you check the website of each company formation agent (just click on the tab to go directly to the website).
At A Glance
Here's how the company formation agents we have reviewed stack up at a glance…
#1 – Companies Made Simple (Our Rating = 9.2)
Considered the largest and most well-known company formation agent in the UK, Companies Made Simple boast they have formed over 1 million companies since 2002.
Companies Made Simple claim to offer a "one-stop-shop" for new companies. They provide five comprehensive formation packages plus a wide-range of services.
Alongside the customary additional extras, you will also find other options such as Certificates of good standing. With close links to an accountancy firm you can get help with tax returns and the like too.
#2– The Formations Company (Our Rating = 9.1)
The Formations Company offer some of the lowest priced initial company formation packages in the UK.
That makes them an obvious choice for many startups, especially as they are one of the more active companies when it comes to advertising their services.
They also offer excellent customer support and the formation process is as simple as you'll find anywhere.
On the downside, The Formations Company make up for their low initial prices with some fairly expensive optional add-ons. If you don't need these extra services they are an excellent choice.
#3 – Set Up a Company (Our Rating = 9.0)
Launched in 1994, SetupaCompany is no stranger to the company formation market. Backed by a firm of accountants, and offering a month of free accountancy, company bank account and cashback to boot, this is a professional firm offering a comprehensive service.
SetupaCompany claim they can help you to form your own limited company in just 48 hours. Simply input key details in the easy-to-complete application form and they will provide the legal documentation required to get you started.
#4 – 1st Formations (Our Rating = 8.9)
Billed as one of the leading online company formation agents in the UK, 1st Formations offers a number of company registration packages and additional extras (such as address services) for those looking to form a limited company.
There's a simple online application form and the transparent fees outline all of the costs involved. Service is efficient and very speedy (1st Formations claim the majority of applications are processed within three hours).
Advantages of Company Formation Agents
Using a reputable company formation agent to register your limited company comes with a number of advantages:
Benefit from the knowledge and experience of a professional team (a team well-versed in carrying out numerous company formations on a regular basis).
All of the legwork is done on your behalf, leaving you plenty of time to concentrate on getting your business up and running, and making a success of it!
Using a company formation agent will help you to register a limited company efficiently.
Application forms are straightforward and take little time to complete as a rule. So, you could register your limited company in a matter of hours.
The company formation agent will take care of the legalities. So, you can rest assured all the paperwork will be completed accurately.
Using a company formation agent can be as cost-effective as going straight to Companies House.
A company formation agent will provide plenty of guidance and could also provide lots of additional services.
Disadvantages of Company Formation Agents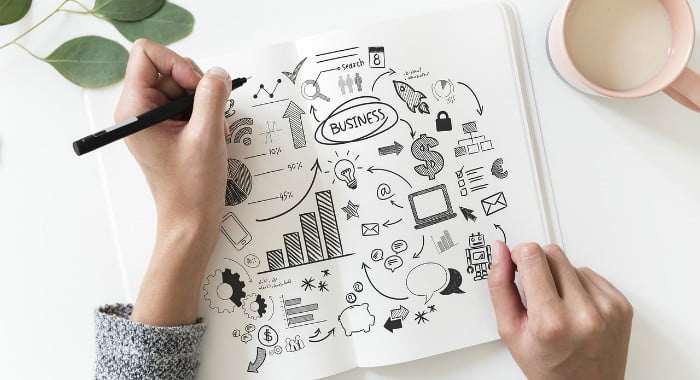 Company formation agents allow you to quickly and easily form your own limited company. However, there are a few aspects you should be aware of:
You might find yourself wading through a cluttered website from time to time, not all company formation websites seem to be designed with ease of use in mind.
Check what the formation company offer in the way of packages. Some only cater for a basic company limited by shares formation, and cannot assist if you want to form other types of companies (such as public limited or limited by guarantee companies).
Lots of agents offer a myriad of additional extras. Whilst this provides you with choice, and help with just about anything you can think of, it can also lead to information overload. This could cause confusion as you try to figure out which package is best for you.
You might end up going over budget! Adding lots of optional extras (at an extra cost) can soon mount up, plus not all companies list fees that include VAT – so you will need to take this into account too.
Company Formation Agents Vs Doing It Yourself
There are a few distinct advantages of opting for company formation agents over registering our own limited company. Doing it all yourself is an attractive option if you're looking to save money.
However, setting up a company is no mean feat, and you could waste a lot of time making sure you've crossed all of the t's and dotted the i's. This is time which could be better spent organising other elements of your business start-up.
You could speed up the registration process by using an agent. If you make an application to Companies House via post you could be waiting for up to ten days for your registration to go through. Fill in an online application form in collaboration with a company formation agent and you could get your business up and running on the same day!
It's also wise to keep in mind that the formation process calls for precision – so you need to ensure the information provided to Companies House is correct (otherwise you will have to readmit information at a later date – slowing everything down).
Using a company formation agent means you will have access to professional guidance throughout the process, and will continue to be able to access support following registration.
Weighing everything up, we don't advocate going it alone, why run the risk of getting things wrong and wasting valuable time when you can engage a professional company to ensure all the legalities of registering your limited company are taken care of?
How to Choose the Best Company Formation Agent
There are a number of company formation agent reviews you can read to find the best for you. Most are reputable, have plenty of satisfied customers and seem to offer lots in the way of support. So how do you choose the best formation agent for you?
Each company brings something slightly different to the table but their end game is the same – to help you easily and quickly register your fledgling business as a limited company.
1st Formations, Companies Made Simple and Set Up a Company all offer comprehensive packages that can be tailored to suit your business needs. We can't definitively state which company formation agent is best for you – this depends upon your circumstances – what type of limited company you want to establish and the additional extras you require.
We can however suggest that you take the time to digest the information to hand. Revisit our comparison table, visit each of the company formation websites (save time by clicking on the company name directly from the table to visit the website) and look over the available packages and related fees.
We wish you well in your search for the best company formation agent and hope our company formation agent reviews have provided a little insight into what's on offer.