Ever received work or goods that were not worth the price? Think you're being ripped off by freelancers or contractors?
No matter the situation, if you've just received an invoice that you don't think you should have to pay, this is the guide for you.
In this article, we'll detail what situations you can refuse to pay an invoice and what happens when you refuse to pay.
What is an invoice?
An invoice is a document that details a list of products or services provided, with a statement of the cost of these services and an order to pay.
Invoices are usually used by freelancers and contractors for work that's paid on completion. When you receive an invoice, you'll have 30 days to pay, unless another date has been agreed on.
Invoices are useful because they allow businesses to receive the goods or services before paying, protecting their income.
From Idea To Successful Business…
Step-by-step framework to plan, establish and grow any type of UK business
Mark steps as complete to track your progress
Create powerful PDFs (including business plans)
Use AI to generate new ideas & website copy
FREE to join and get started
Created by the Business4Beginners team
Also includes:
+ Free Bookkeeping Software
—
Are invoices legally binding?
If both parties are registered for VAT, then invoices are called as a legal requirement. However, as not many freelancers or contractors reach the £85,000 annual turnover a year, most of them will not be registered for VAT.
So, in most cases, no, invoices are not legally binding. However, invoices are tied to certain obligations:
Whoever sent the invoice has a right to be paid;
You have an obligation to pay an invoice;
Unless an alternative payment date is agreed, customers have 30 days to pay an invoice.
The one thing you can't do is ignore an invoice. Freelancers and contractors survive on invoices, so there are certain levels of protection that they are entitled to to protect these obligations.
Get a free quote from a local business lawyer:
When can I refuse to pay an invoice?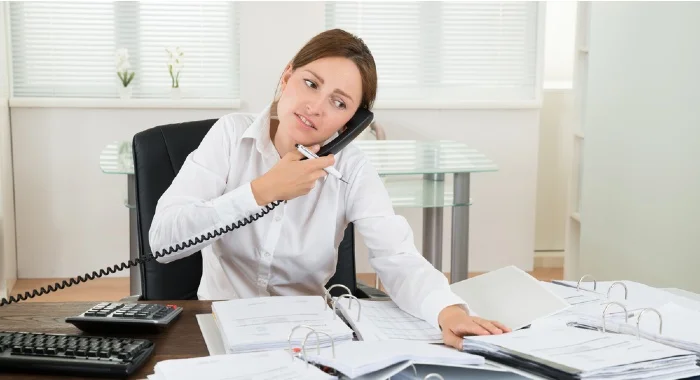 You can refuse to pay an invoice if the goods or services that you received aren't what you agreed on.
For example, if the work delivered is much lower quality than what was agreed, or they don't meet the specifications that were outlined, then you can refuse to pay the invoice as you haven't received what you wanted to pay for.
If work is incomplete or has been delivered after an agreed-upon deadline, then you can also refuse to pay the invoice. However, if you're contesting because of a deadline, you need to make sure that your initial contract has this data explicitly mentioned and that you both agreed that it would be delivered before this date.
If the work was late for reasons outside the freelancer's control, for example, the courier lost the parcel or went on strike, then you might struggle to contest the invoice.
Talk to them before you refuse to pay an invoice
If you're not happy with the goods or services provided, before you refuse to pay the invoice, you should reach out and talk to the freelancer or contractor that issued it.
Bring up your concerns and outline the reasons you're not happy. This will give them a chance to rectify the work, replace faulty items or agree with you on a new price. The earlier you get in touch, the quicker you can come to an agreement. What's more, if you get in touch straight away, they'll be more likely to see things from your point of view, rather than have to go through a battle of getting you to respond to the invoice first.
If you don't come to an agreement, you may have to prepare yourself for a small legal battle. In order to get ready for this, you'll want to review the contracts, documentation and all contact that you've had with the freelancer or contractor to prove why you shouldn't have to pay the invoice. 
Check your contract
Most projects or work will have started with a negotiated contract, stating the exact terms of the arrangement. The contract should detail:
The work or goods in question;
The delivery of work and payment dates;
Deadlines and proof of delivery;
An agreed-on amount.
If the work or goods that you have received don't match what was promised and agreed on by both parties, or deadlines have been missed, you will have grounds to contest the invoice.
What if I don't have a contract?
If you don't have a written contract, you will have still agreed to some terms before work started, either verbally or through emails.
So, go back on past communication that you've had and try to find out the details of what was set out. If it was verbally agreed, try to think if you had any witnesses to the conversion and what exactly was said.
Without a written contract, you have less ground to contest an invoice because you can't directly 'prove' what you agreed on. It becomes a game of 'he said, she said', which is no fun for anyone.
In future, try to get a written contract before carrying out any work to avoid any questionable or grey areas.
What action can be taken against me if I don't pay?
If you refuse to pay an invoice, the freelancer or company that has invoiced you can take legal action in order to recover the debt.
Usually, before legal action is taken, you will receive a Statutory Demand for the outstanding amount. When you receive a Statutory Demand, you'll have 21 days to either pay the debt or come to an agreement to pay.
If you ignore this demand, after 21 days they will be able to apply to bankrupt you debtor or close ('wind up') your company.
Alternatively, if you refuse to pay an invoice, you might also be subjected to the following:
If the amount is under £10,000, they will be able to submit a case to the small claims court.
For invoices up to £100,000, they could also submit a claim to Money Claim Online (MCOL). This is an HM Courts & Tribunals internet-based service designed to solve debt collections without going through the small claims court.
The company or freelancer may also choose to work with a debt collection agency to handle the matter. The agency will then get in touch with you to arrange a way for the debt to be paid.
All of these methods can be challenged, provided you have a decent ground on why you shouldn't have to pay.
For help and advice in those matters, it's always best to speak to a solicitor before you respond.
Don't have a solicitor? Check out our guide on if you need a solicitor to start a business and what benefits they can offer you.
What happens if I can't pay an invoice?
If you don't have the funds to pay the invoice by the date stated, get in touch with them. Most companies will be able to work with you to find a financial solution that works for both of you, including potentially an extended date or payment instalments.
Most companies are happy to find a solution like this because it saves them the hassle of reporting you to debt enforcement or collection agency.
If you can't pay because your business has been hit by the effects of COVID-19, you might also want to check to see if there are government grants or supports that you can use to help boost your finances.
If you're an SME, you can apply for a grant from £1,000 to £5,000 to purchase new equipment and upgrade technology and help them access professional, legal and financial advice, which may come in handy for this situation.
If you're self-employed, don't panic. The government recently announced they were considering extra financial support for self-employed, with the Treasury stating that there would be grants available for businesses in England forced to close. Linked to the rateable value of properties, they will be worth £1,334 – £3,000 per month.
So, can I refuse to pay an invoice?
The general rule is that you can refuse to pay an invoice if the goods or services that you received are faulty, haven't been delivered or not what you agreed on.
However, you'll need direct proof of this, which is often covered in written contracts you take out with a freelancer or contractor before the work takes place. If you don't have proof, you may struggle to contest any invoice that you receive.
When you receive an invoice that you don't want to pay, the first step is to get in touch with the freelancer or contractor to try and come to an agreement. If this doesn't happen, they may apply for legal action or go to a debt collector in order to get you to pay.
If you have good grounds to refuse, you might have to hold up your end in a battle in the small claims court. So, make sure you have proof and documented details of everything – and get in touch with a solicitor if you haven't got one already.
Want more tips or legal advice? Check out the guides we have waiting for you.